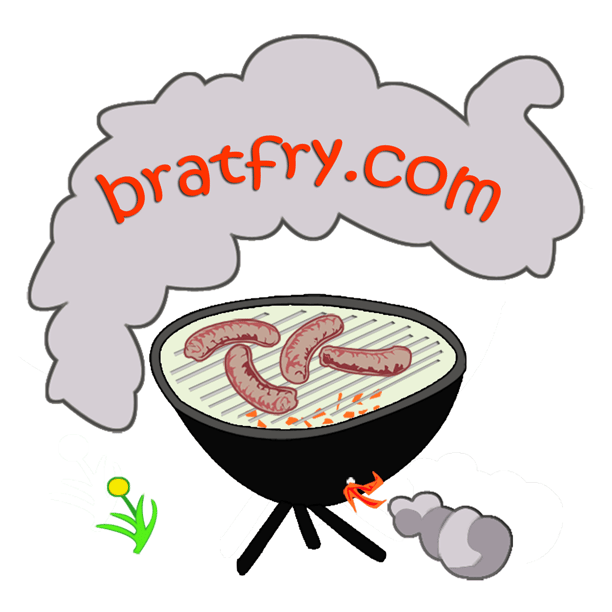 All about Grills & Grilling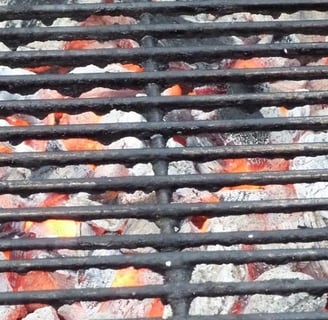 Grills
If you wanna fry brats, there's really only one kind of grill you'll ever need: the classic Weber charcoal grill. And no, Weber does not sponsor this website and Brat Fry Ferg isn't getting paid to say this. It's just a subjective fact, according to his opinion.
A classic Weber grill, along with a Wonderbar, are really the most important tools anybody should own. Hey - and both make ideal housewarming, wedding, birthday, or snowy season presents! One for you, and one for the wife! Sure beats going out to the mall to search for something you'll outgrow in a year, right?!
Frat Fry Ferg recommends the Weber 22" Original Kettle. Since it does not come with a Hinged Cooking Grate, you'll want to pick up one of those as well. You could also get the Premium 22" version which costs a bit more. It already comes with the hinged grate, so you don't have to pick that up. But it also comes with a thermometer in the lid (I've read those are not all that reliable and probably would need replacing sometime) and a space age looking super-duper ash catcher (I'm ok with just the simple pan that comes with the Original, and I'm not sure that all that mechanism under the kettle doesn't mess up the air flow that is so essential for grilling).
Grilling vs Barbecuing
An age old debate (yawn . . . ), but here we go again. You can put just about anything on the grill. But what's the difference between grilling and barbecuing? When it comes to a Brat Fry, there is no difference, since none of those terms apply. We FRY brats; we don't grill them and we certainly don't barbecue them. So there you have it: Brat Fry is the great equalizer. Brat Fry is a uniter, not a divider.
Tools & Utensils
Test Yourself: If you want to master the craft of frying brats, you need the proper tools. Now that you've advanced through the many stages of knowledge about grills, brats, buns, charcoal and condiments, you're ready to take our tool test. Which of these common utensils do you think is best for frying brats? 1. spatula 2. poker 3. tongs