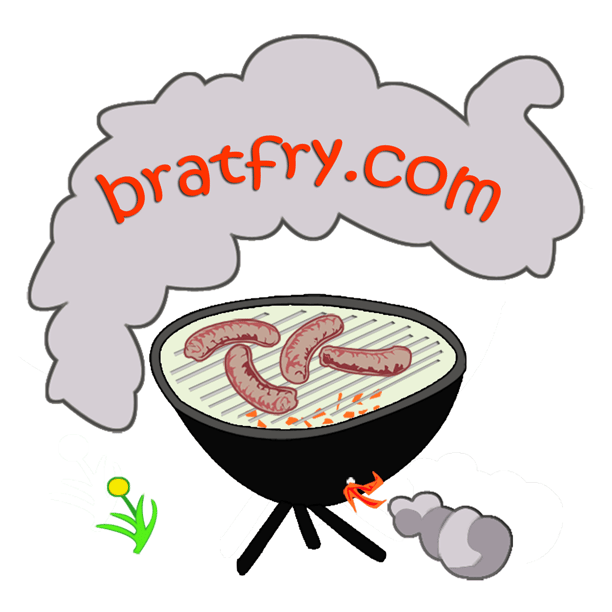 All about Brats
These are brats. If they don't look like this, they're not brats.
So you want to know what they're made of? It's no real secret: brats are made of brat meat of course! And traditional brat meat is pork sausage. Sounds like a good idea already, right? Keep in mind that not all brats are created equal, and many people, including BratFry Ferg, have their favorite brand of brats. This is the result of many many years – even generations – of developing a discriminating taste for the perfect brat. How do you get to that point? The trick is to start frying brats at a young age. If you're somewhat older than young, you can play catch-up by having more Brat Frys at regular intervals.
So how can you tell a good brat? The simple answer is: a good brat is a brat that tastes good. And a good brat has about 260 calories, most of which comes from nice juicy brat fat. You need all that fat for a good smokey brat fry. Now, don't let that put you off. If you don't want that much fat, just opt for a single rather than a double brat, or just eat half a brat (a "Filet de Brat" in neo-classical Brat Fry parlance), or forget the bun altogether and just eat brats, or just don't eat anything all day in anticipation of that succulent of all succulents, the Brat Fry!