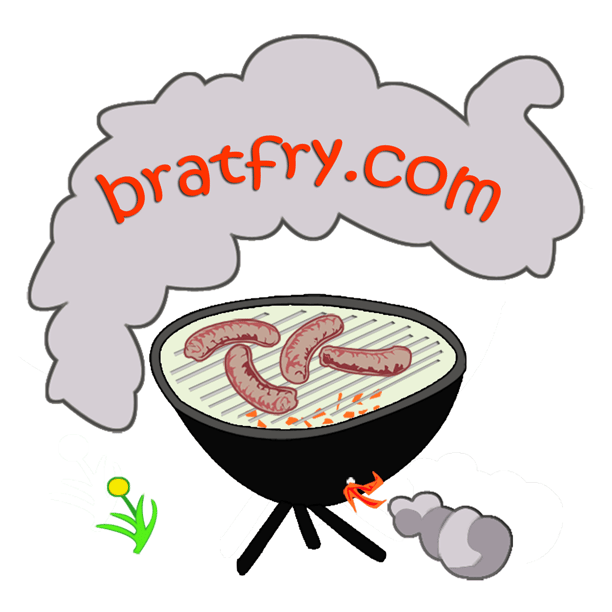 A good brat is only as good as its bun. And sad to say, not all buns are created equal either. Don't go running off and buy any old bun from the shelf. For there are some things you need to know about buns before you spend your hard-earned money on them.
There's really only one brat bun, and it's not even called that. It's called a hard roll. Every experienced brat lover knows this. They are the perfect vehicle for blanketing a hot brat on the long-awaited journey to its gastronomical Valhalla. And there's really only one place you can find a hard roll: Sheboygan, Wisconsin.
Now, despite their name, a hard roll is not really hard at all. Nor are they squishy (in other words, they don't double-duty as glazing compound like those standard hot dog or hamburger buns you find on the shelf). Nor will they rip up the roof of your mouth or fall apart in your hands like some other kinds of so-called brat buns out there.
So, what's so special about Sheboygan Hard Rolls? 1) Hard rolls are uniquely light inside; they are not doughy or chewy. 2) They have a slightly split crown (which indicates where to slice the bun in two if you only want a single brat - isn't that cool, or what!). 3) They have just a faint exterior texture of ever-so-thin crispiness that keeps the bun together when you place a brat or two in there, along with the works.
All of these features allow you to taste and savor the hot brat inside, which is what you ultimately want, rather than some heavy chewy dough that otherwise might take up 80% of the sandwich's total real estate acreage and overwhelm the brat. Afterall, it's called a Brat Fry, not Bun Fry.
Bottom Line: If you want to taste a brat, you need to taste it in a Sheboygan Hard Roll. In fact, you can test for yourself why a hard roll is the only true brat bun. Smear some butter of the bun before your lay brats in there, then add on the works and stand back to admire how it all still stays together!
If you can't make it to Sheboygan to snag some real hard rolls, you can find some recipes for them online. I've tried that once and they turned out pretty darn good.